Your activities in Cancale

La ferme marine
The ferme marine has been open for 20 years. Discover oyster-farming, the evolution of oyster-farmers, the environment and the impact of tide on the work of oyster-farmers. You'll also get to admire magnificent shells from all around the world.

La ferme Marine
35260 CANCALE
02 99 89 69 99
+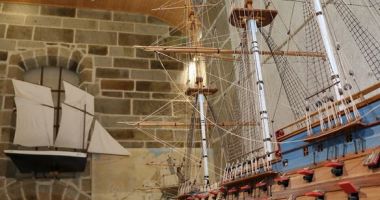 Musée des arts et traditions populaires
Set in the former church of Cancale, the musée des arts et des traditions populaires shed lights on fishing and oyster-farming. This museum is dedicated to the memory of ancient ways of life in Cancale. Don't miss the chance to visit this place with your family or friends during your stay in Cancale!

Musée des Art et Traditions Populaires 
35260 CANCALE
06 48 92 04 46
+