Musée-château National de la Marine
The medieval castle is the most ancient monument of Brest and hosts the National Marine Museum, where you'll learn more about the history of Marine as you admire masterpieces of naval decoration. You'll also discover Marine expedition La Pérouse, submarines and ships which marked contemporary marine. The National Marine Museum also retraces the story of the French Marine and will make you travel through the 17th century! Only 45 minutes away from Plouescat, take a lovely trip with your family or friends.
Rue du Château
29200 BREST
+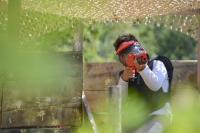 Fun Gun Paintball
Have a blast at the paintball of Brest! You can play inside or outside! It's the ideal way to get a good shot of adrenalin with your friends or family.
Route de Dinan
29160 CROZON
06 62 21 85 30
+

patinoire
Brest's ice rink is the ideal place to have a good time with your family or friends. Enjoy 1800 sqm of ice and don't worry: you'll have more than enough room to enjoy the music!
Place Napoléon III
29210 BREST
02 98 03 01 30
+

Tour Tanguy
Tour Tanguy or Bastille de Quilbignon is located on a granite block, right in front of the castle of Brest and on the bank of the Penfeld river. This place now hosts historic reconstitutions. You'll also be able to explore the streets of Brest as it used to be.
Square Pierre Péron
29200 BREST
02 98 00 87 93
+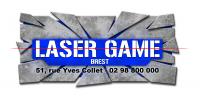 Laser game
Have fun with your friends or family at Brest's Laser Game. Whether you play alone or with a team, you'll need to use strategy to wine!

51 Rue Yves Collet  
29200 BREST
02 98 80 00 00
+

Musée des beaux arts
The Passerelle Centre d'Art Contemporain of Brest is venue where temporary exhibitions are presented. If you're staying in Brest, check the Passerelle's website to get the latest news about exhibitions you could be interested in.
24 Rue Traverse 
29200 BREST
02.98.00.87.96
+

Parc d'attraction La récré des 3 curés
This theme park is perfect for the whole family: children an adults will enjoy thrilling rides and all sorts of fun games. Don't hesitate, come to la Récré des 3 Curés for a memorable time during your stay in Brest!
Les Trois Curés
29290 MILIZAC
02 98 07 95 59
+

Le fort Montbarey
Fort Montbarey is a fort dedicated to World War II. This place is now made available for the memorial association, so come discover the history of Finistère during World War II.
Allée Bir-Hakeim - Route du Conquet
29231 BREST
02 98 05 39 46
+

Fun Park
Stop by Fun Park for a great time during your stay in Brest. Try tree-top climbing or paintball, the choice is yours!
Route de Dinan
29160 CROZON
06 62 21 85 30
+