Your activities in Lannion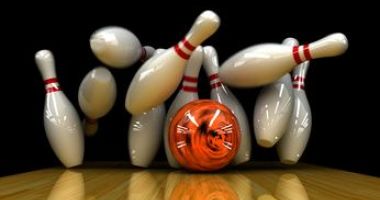 Tregor Bowling 360
The doors of Lannion's bowling are wide open for you to have a fun time with your family and friends in a friendly and dynamic atmosphere. Score strikes and win the games.

ZAC le Lion de Saint Marc
22300 LANNION
02 96 14 14 74
+

Cinéma les balladins
Spend a nice evening with your family and friends in front of the latest movie at Lannion's cinema.
34 avenue du général de gaulle
22300 LANNION
02.96.37.26.10
+

Royal Kids
Royal Kids is a true paradise for children: a maze castle, make-up activities, contests and Léon the mascot…The whole family will have a blast!
Rue Jean Paul Sartre
22300 LANNION
02.96.37.20.32
+

Centre de découverte du son
Embark on a magic auditive adventure with your children. You'll spend a memorable and peaceful day as you let the sounds of nature sooth you.
Unnamed Rd
22140 CAVAN
02 96 54 61 99
+

La chapelle des Ursulines
Visit the Chapelle des Ursulines during your stay in Lannion.
place du centre
22300 LANNION
+

Espace aquatique
Lannion's aquatic center is open all year long . Enjoy 750 sqm of pools and a 300 sqm cardio-fitness area with your family and friends!
1, rue Monge
22307 LANNION
33296050900
+

Le pavillon de loguivy
Pavillon de Loguivy used to be a tour de guet on top of the river. In the summer, it is now used for exhibitions of local artists about the sea and Brittany.
pavillon loguivy
22300 LANNION
+