La vapeur du Trieux
Visit the Trieux Valley and travel through time. You'll discover magnificent landscapes that you'll only get to see on board of this stream train. Don't hesitate and hump on this train during your stay in Binic.
CFTA - avenue Général de Gaulle
22500 PAIMPOL
02 96 20 52 06
+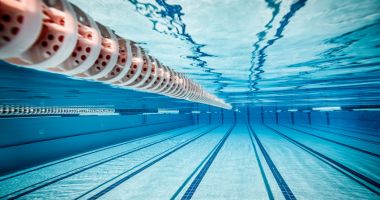 Piscine Goelys
Enjoy Goelys' swimming pool during your stay in Binic. This place has a pool where you can train as well as a spa area with a sauna, a hammam and all sorts of fun games, from slides to a pentagliss…

Rue Pierre de Coubertin
22520 BINIC
02 96 69 20 10
+

Zoo de Trégomeur
Trégomeur's zoologic and vegetal park is located in a protected valley where animals live in their natural habitat. The park is mainly dedicated to plant and animal species from Asia. Witness these cute and funny animals with your family or friends and immerse yourself in the Asian nature.
Le Moulin Richard
22590 TREGOMEUR
02 96 79 01 07
+

Golf des Ajoncs d'Or Lantic
Golf des Ajoncs d'Or is only a few minutes away from Binic, in the village of Lantic. An 18 holes golf course is available for you to practic your swing.
Golf des Ajoncs d'or
22410 LANTIC
02 96 71 90 74
+