Musée International de la miniature et des décors de cinéma
The Musée Miniature et Cinéma presents rare collections with miniature scenes and over 100 realistic reproduction. Another exhibition will teach you more about the differents techniques used to incorpporate visual effects in movies. This exhibition is unique in Europe. Marvel at no less than 300 objects with your family or friends.
Maison des Avocats, 60 rue Saint Jean
69005 LYON
04 72 00 24 77
+

Musée des automates
The musée des automates displays 250 animated automatons. To this day, these automatons are hand-made in the workshop. Entertain your friends or family as you bring them to this fascinating place where they'll learn more about Gargantua, The Hunchbak of Notre Dame or Twenty Thousand Leagues Under The Sea.
100 rue St Georges, BP 5015
69245 LYON Cedex 05
04.72.77.75.28
+

Zoo Lyon
The animals and the whole staff of Lyon's zoo are waiting for you! Come with you family or friends for a memorable trip that children and adults will equally enjoy.
jardin zoologique
69205 LYON
04 72 82 36 41
+

Musée de l'imprimerie
In Lyon, the goal of the Musée de l'imprimerie is to enrich, preserve and shed light on the printed graphic heritage so that the public can discover it.
13 Rue de la Poulaillerie
69002 LYON
04 78 37 65 98
+

Musée de l'Alambic
The musée de l'Alambic tells the story of mobile moonshriners, which no longer exist. This 1400 sqm exhibition presents Jean Gauthier's distillery. Discover his worshop, and the fabrication and bottling process. You can even stay for a free tasting at the end of your visit!
600 route de la Syrah
07340 SAINT DESIRAT
+

Parc de la tête d'or
Parc de la Tête d'Or opened in Lyon in 1858. A famous legend says that a treasure is hidden in the park: a golden Christ head! This park is magnificent place with a lake of 16 hectares, a zoologic parc and a botanical garden. Admire the animals, the trees and the rose gardens. Take a nice walk with your friends of family and let the delicious folwer scents and the beauty of the animals guide you...
1 Boulevard du 11 Novembre 1918
69006 LYON
04 72 82 35 00
+

Royal Kids
Royal Kids is a true paradise for children: a maze castle, make-up activities, contests and Léon the mascot…The whole family will have a blast!
38 RD 386
69520 GRIGNY
09.67.22.38.37
+

Les murs peints de lyon
If you're staying in Lyon, don't miss the chance to admire the painted walls of this fascinating city. Hump on a bus and marvel at 25 giant walls of Urban Museum Tony Garnier. A fun and original way to discover Lyon! You'll be amazed by how realistic these murals are amuzed by the fact that they were inspired by famous people from Lyon or Comic books characters. Enjoy this exceptional adventure with your family or friends.
boulevard des canuts
69001 LYON
+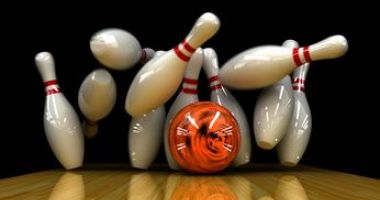 Bowling du 8 ème
Bowling du 8ème is the biggest of the region. Have a great time bowling with your family or friends. There are also 38 pool tables and a bar where you can relax and grab a drink.

80 Rue marius Berliet
69008 LYON
04 78 01 21 65
+

Pass Partoo
Kids will have a crazy and entertaining time in the indoor and outdoor spaces of Pass Partoo. They'll enjoy rides and activities such as a treasure hunt, riddles, karaoke, dancing…
16 C Rue Yves Farge La Plaine Robinson
69700 GIVORS
04 78 50 58 06
+

Lazer Game
In need of adrenaline? The laser game of Lyon is just what you nedd! Don't get lost in the labyrinth, don't get fooled by the visual effects and avoid obstacles. Use strategy to mark as many points as possible and defeat your opponents!
104, rue de Sèze
69006 LYON
04 72 74 26 86
+

Musées Gallo Romains
The amphitheatre of Lyon is the the oldest Roman Amphitheatre of Gaul. Its construction was was finished in 19 AD and used to host circuses and shows. The Nuits de Fourvière festival takes place in this theatre.
17, rue cléberg
69005 LYON
08 99 96 58 36
+

Patinoire Baraban
Lyon's ice rink is the ideal place to spend nice moments with your family or friends. You'll have more than enough space to dance to the music!
52 rue Baraban
69003 LYON
04 72 35 92 69
+

Musée des marionnettes du monde
The musée des marionnettes du monde was created in 1958 and retraces the history of puppets in Europe, France, Asia and Africa. The museum has 9 rooms and multimedia tools to present shows about the differents techniques used by puppeteers.
1 place du petit Collège
69005 LYON
04 78 42 03 61
+

Parc Oiseaux
Discover bird species from all around the world during your visit of this bird park. Adults and children, will be amazed by this magic show for sure.
Le Parc des Oiseaux RD 1083
01330 VILLARS LES DOMBES
04 74 98 05 54
+

Musée des tissus et des arts décoratifs
Visit the Textile Museum of Decorative Arts during your stay in Lyon.
34, rue de la Charité.
69001 LYON
+

Fun Island
Fun Island will become yoour children's paradise: mini kart, dark room, monkey bridge,ball pool…Everything is meant for them to have fun safely. An area is dedicated to parents, with food, TV and Wi-Fi to make sure that they have a great time too.
28 rue du 35ème régiment d'aviation
69500 Bron
04 78 24 19 72
+

Cinéma UGC Part Dieu
Spend a nice evening with your family and friends in front of the latest movie and enjoy the 6 rooms of the UGC Part Dieu cinema during your stay in Lyon.
Centre commercial La Part-Dieu
69003 LYON
+

Jardin du Palais Saint Pierre
The garden of Palais Saint-Pierre is at the heart of the modern city. It's the ideal spot to spend a peaceful moment with your family or friends: the secular walls of this former abbay keeps visitors in a soothing atmosphere.
20 place des Terreaux
69001 LYON
04.72.10.17.56 
+

Parc aventure Lyon Acrobranche
In Lyon, Parc Aventure has all sorts of fun activities such as a labyrinth and canoes (perfect to admire the bird reserve and the islands). Try tree-top climbing (between 2 and 15 m high). Enjoy the relaxing area with deckchairs, hamacs, Wi-Fi…Bring your picnic: a dedicated area is available for you to have lunch.
Chemin de la Croix Berthet
69110 SAINT FOY LES LYON
08 20 00 06 78
+

Kart'in
Come have funat lyon's karting during your stay and make the adrenaline rise!
15-17 chemin du génie
69200 VENISSIEUX
04 72 78 05 05
+