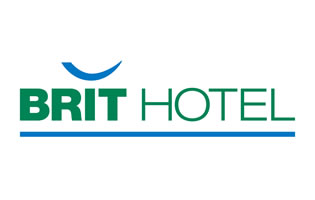 Your week-end in Sancerre
You stay on Friday and Saturday, we offer sunday!
Enjoy a nice week-end in Sancerre: arrival on Friday evening and departure on Monday morning. We propose you spend 3 nights in a classic room on B&B at 220€, local taxe not included.
Brit Hotel comes in 3 ranges...

Convenient and economical 2 star hotels suitable for tight budgets while ensuring quality of comfort, hygiene and welcome !

Enjoy modern and comfortable rooms from our 2 or 3 star hotels. A warm and genuine welcome as well as quality and personalized service will be provided.

Privilege Brit Hotel include 3 and 4 star hotels with design and superior comfort. Rooms and bathrooms are spacious with additional leisure facilities such as spa, sauna, swimming pool ... and a very special welcome.