Refine my search
I'm looking for my Brit Hotel
All the hotels in
03/10/2023 to 04/10/2023
Confort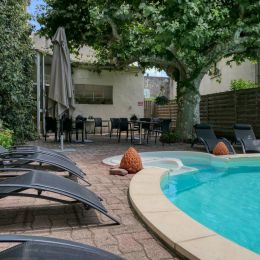 Brit Hotel Le Louvre
Satisfation client
On 205 reviews
Discover the Brit Hotel Le Louvre located in Orange in the PACA region (Provence...
Rating :
4.8/5
Satisfation client
On 205 reviews

Free Wifi

Parking

Canal+
And I cumulate 2.5€ on
my loyalty account
Confort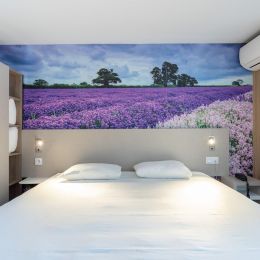 Brit Hotel Avignon Sud - Le Calendal
Satisfation client
On 236 reviews
The Brit Hotel Avignon Sud – Le Calendal is a 3-star hotel with 41 rooms, a heat...
Rating :
4.3/5
Satisfation client
On 236 reviews

Free Wifi

Parking

Home 24H/24

Restaurant
And I cumulate 2.5€ on
my loyalty account
Your stay in Orange
Pick our hotel in Orange and get to know a city with countless touristic perks.
In Orange, you'll be faced with an exceptional historic legacy. Part of UNESCO's World Heritage, the Roman Theatre of Orange is one of the most well-preserved in Europe and welcomes thousands of visitors each year through various cultural events.
The Triumphal Arc of Orange is a true symbol of the city. This Roman architectural treasure dates back to the 1st century!
While you're in Orange, don't miss a chance to visit the Art and History Museum, the Orange-Caritat Air Base Museum, the Notre-Dame de Nazareth Cathedral or the Saint-Florent church and admire the statue of Raimbaud II.
Orange is rightfully considered as a cultural city: medieval and Roman festivals, Chorégies d'Orange (summer opera festival), Christmas market, plays…numerous events that you can enjoy with your friends and family contribute to the city's vibrant cultural scene!
A booking at our hotel in Orange will enable you to experience a trip at one of Vaucluse's most popular farmers market, where you'll be amazed by the local products' delicious scents and beautiful colors.
Each year on April 30th, the 1st Foreign Cavalry Regiment gathers in Orange in order to commemorate the Battle of Camarón.
A festival dedicated to Jazz takes place in June.
Find the perfect way to spend you holidays in Orange thanks to a wide range of activities: hiking, horse riding, swimming, playing tennis, golfing, canoeing…Orange even has karting tracks! The most athletic tourists can take part in the triathlon du Ventoux, organized each year since 2010. This 170 kilometers race is a great opportunity to compete in a sumptuous scenery formed by the slopes of Mont Ventoux.
No need to wait longer, book your room right now at the Brit Hotel Orange to start a memorable southern adventure!