Sancerre -
Brit Hotel Le Clos Saint-Martin

CENTRE - Cher

Confort

10 rue Saint Martin
18300
Sancerre
Book now
Tél.: 02 48 54 21 11
Deals of the moment
Early Booking J-15
Book early!

Enjoy 15% discount for bookings made 15 days in advance.




* Valid on hotels participating in the operation.
I want the sun!
I want the sun!
It's summer! Use our exceptional discounts for your hotel stay at Brit Hotel.
-20, -30 And -40% off our regular rates.
Enjoy fast!
***Openning on Saturday 1st of April 2017***
Located in the heart of Sancerre, the Brit Hotel Le Clos St Martin is an ideal choice for visiting the famous vineyards of the region. The hotel has a patio with a fountain and offers free Wi-Fi access. The rooms at the Brit Hotel Le Clos Saint Martin are spacious and air- conditioned.
They feature a flat-screen TV. Guests can enjoy a full breakfast buffet and make the most of their stay by visiting the Loire valley.
Rates
Room 1 person
55/86€
Room 2 persons
61/94€
Price of Breakfast
11.00€
Stopover
83.00€
Reception
Opening hours of the receipt de 6h30 à 23h
Luggage
Elevator
Bar
Rooms
3 Floor
8 rooms on the ground floor
33 upstairs bedrooms
41 rooms
41 air-conditioned rooms
12 rooms with 2 single beds
29 rooms bed 160 cm or more
2 room 1 Queen + 1 Single Bed
2 family rooms
2 Suites
2 communicating rooms
2 facilities for disabled Person
22 street view room
19 rooms view courtyard
Room Facilities
Rooms in Be
phone
Télévisions
Flat Screen TV
Canal+
TNT
Animaux
Animals accepted (maximum one per room)
Animal supplement 15
Bathroom
Shower rooms
wc Séparés
Hairdryer
Internet
Wifi
Wifi in all rooms
Wifi throughout the hotel
Free Wifi
Labels
quality Tourism
Home Cycling
Method of payment accepted
Species
bank checks
Holiday vouchers
Carte Bleue
American Express
Transport
airport 120 minutes
station 15 minutes
downtown 2 minutes
Bus Stop 2 minutes
Parking
Restaurant
Restaurant nearby
Banquets, weddings, cocktails
Seminar
1 Room (s) seminar
Max capacity 12 persons
Room (s) heated (s)
Organization Study Day
Breakfast
Back to top
Reviews
mcapitanachi
27 April 2016
5
Very friendly staff. Nice location.
We had a very pleasant stay. The hotel is very well located. All the staff was very friendly.
The visit was excellent and only issue was that the lift was a little old and noisy!
Your front office staff were just fantastic. Very friendly and helpful at all times. very thoughtful, accommodating and very welcoming. Everybody we encountered in your hotel was friendly. We will de ...
5
A charming hotel with very friendly and helpful staff
My visit at this hotel was fun and very comfortable. What makes this hotel most memorable is the friendliness of the staff who we patient with my French and very helpful with their recommendations. Me ...
We always enjoy staying at the Clos St Martin in Sancerre, but because the hotel had not received our reservation, this particular visit was a little spoilt at the start.
We recently spent one night in Sancerre in order to do some wine tasting and buy some to take home. We have previously used the Le Clos St Martin and found it a good hotel, and we decided to go there again. I am happy to say it is still a good hotel. It is ideally situated I the centre of Sancerre. The rooms are good with all facilities including free WiFi. The staff are very friendly and service is good. They do not serve evening meals, but there are quite a number of restaurants close by.breakfast was fine, with a good choice of food. There is no private car park but on both occasions we have visited there has been ample parking right outside the hotel.
5
Overnight stay in Sancerre
A great location for an overnight stop, walking distance to restaurants. Good room and facilities. Breakfast was also good. We would stay here again if passing through the area, or for a longer visit to explore the eastern Loire.
The staff was very nice. I liked the firm bed and the quiet nights. Breakfast was good too. I suggest that you put a thinner blanket in the closet for people like me who get too hot at night. It would also be nice to have a small washcloth in addition to the regular towels. The wifi required us to keep logging on every few minutes. By the time we read one email or webpage we had to login again.
Back to top
seminars
Devis
Back to top
Holiday Ideas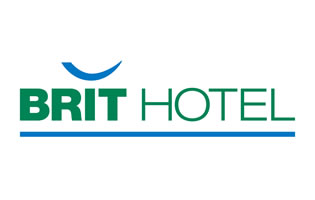 Your week-end in Sancerre
You stay on Friday and Saturday, we offer sunday!
Enjoy a nice week-end in Sancerre: arrival on Friday evening and departure on Monday morning. We propose you spend 3 nights in a classic room on B&B at 220€, local taxe not included.
Romantic night
For a romantic night down town Sancerre village
Enjoy 1 night for 2 persons in a classic room, buffet breakfast and bottle of Sancerre wine offered, for 130€ (local taxe not inlcuded)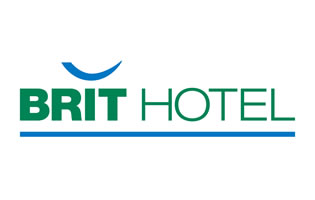 Discover Sancerre
Domaine de La Perrière and Maison des Sancerre museum invite you to discover Sancerre wines.
Visit Domaine de La Perrière and Maison des Sancerre museum, taste Sancerre wines and spend 1 night for 2 persons on B&B for 140€, local taxe not inlcuded.
Back to top
location
10 rue Saint Martin
18300 Sancerre
GPS coordinates
Latitude : 47.3326634
Longitude : 2.8391578
How to get there
The hotel is located in the heart of the old town of Sancerre.
Close
- Sancerre vineyards
- La Perrière caves
- Goat farm
- Golf
- Loire river - canoe/kayak
Itinéraire
Back to top

Hop, I go up !